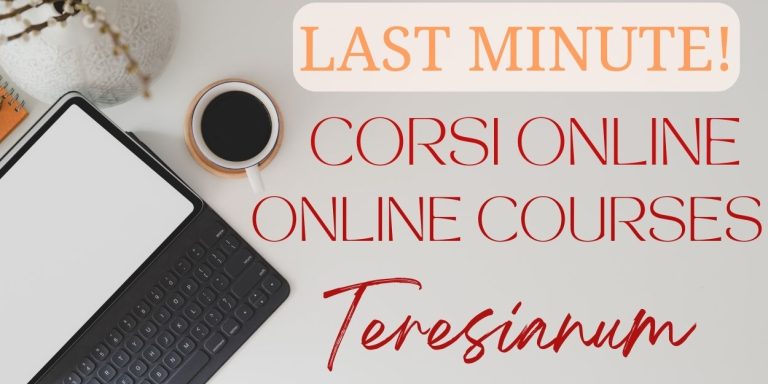 21 September 2023
STUDIA ONLINE – ITALIANO/ENGLISH
Iscriviti all'intero corso o seleziona l'opzione "ospite" – scegli le lezioni ONLINE (clicca qui) che ti piacciono di più! Sign […]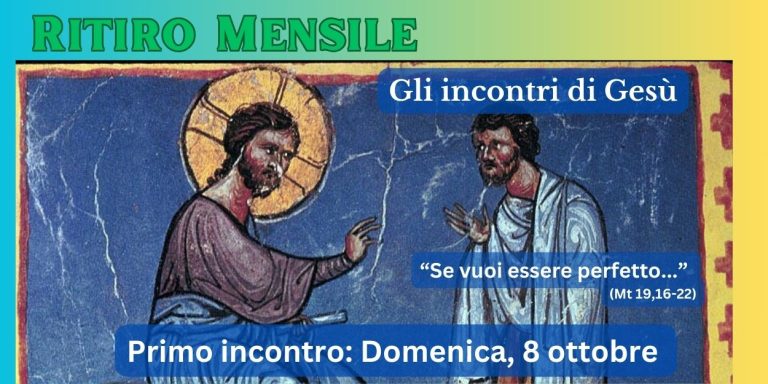 13 September 2023
Ritiro Mensile 8 ottobre
La Comunità dei Carmelitani Scalzi del Teresianum invita chiunque fosse interessato a partecipare, ogni seconda domenica del mese, a una […]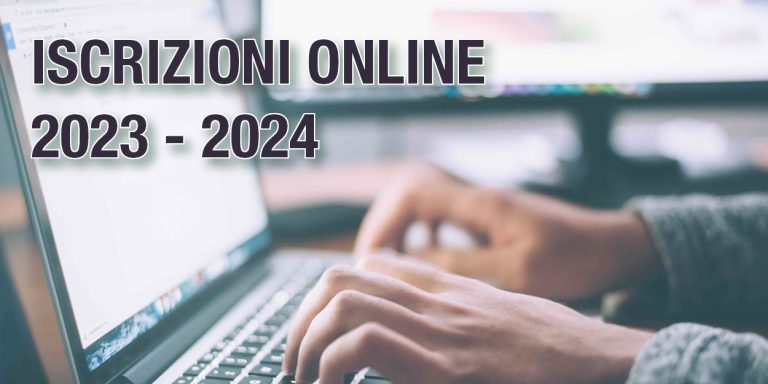 4 September 2023
Iscrizioni Anno Accademico 2023-2024
A partire da lunedì 4 settembre 2023 è possibile effettuare le iscrizioni all'Anno Accademico 2023-2024, attraverso la modalità online, usando […]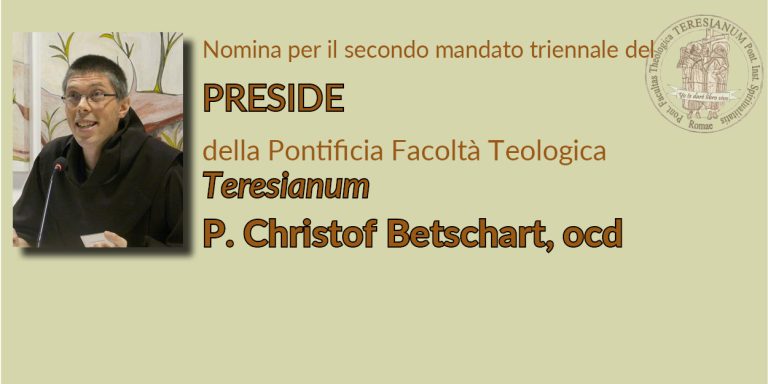 8 July 2023
Nomina per un secondo mandato triennale del Preside
Il Dicastero per la Cultura e l'Educazione, il 23 giugno 2023, con rescritto n° 03790/2023/E-769/2020, ha nominato per un secondo […]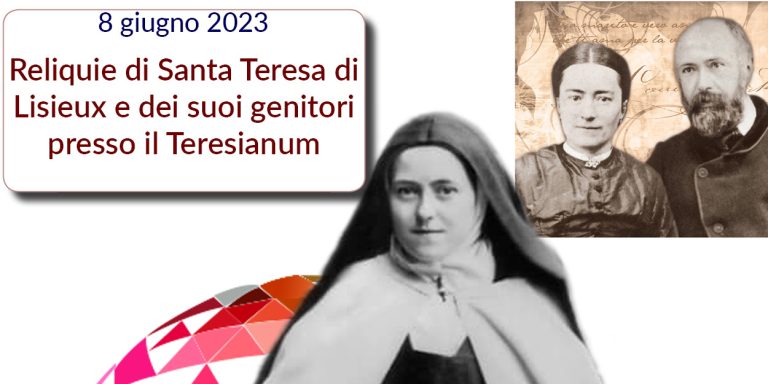 9 June 2023
Omelia di P. Miguel Márquez Calle
«Benvenuta Teresa di Gesù Bambino in questa tua casa, il Teresianum, che vuole essere un laboratorio di sapienza e di […]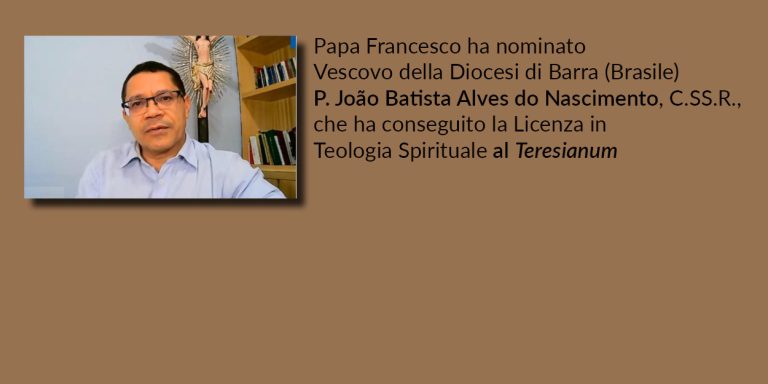 6 June 2023
P. João Batista Alves do Nascimento nominato Vescovo della diocesi di Barra
Il Santo Padre ha nominato Vescovo della Diocesi di Barra (Brasile) il Rev.do P. João Batista Alves do Nascimento, C.SS.R.,  […]
Since 1935 the Order of Discalced Carmelites has promoted the Theological Faculty known as Teresianum, characterizing it with a particular attention to the relationship between theology and Christian spiritual life.
The Faculty offers, in particular, courses of study and research in Theological Anthropology and Spiritual Theology, in the wake of the Carmelite tradition of recognized masters of spiritual life, especially Saints Teresa of Jesus and John of the Cross – to whom the Faculty is dedicated – as well as other exponents of the same Carmelite spiritual tradition.
We invite you to discover our Faculty and its academic offering.